The United States is one of the fastest growing sports betting markets in the world. Since the PASPA repeal years ago, states across the US have taken the initiative to legalize sports betting in their respective territories. Some allow for both retail and online betting, while some offer either only retail, or only online betting. So it is somewhat perplexing that there are no sportsbooks in Maine, despite the state legalizing sports betting last year.
The Pine State legalized sports betting back in May 2022, the state's gaming commission, the Maine Gambling Control Unit, has been in place. Yet there are no applicants for a sports betting license, according to the latest gambling news in the state.
No Sportsbooks in Maine: What Gives?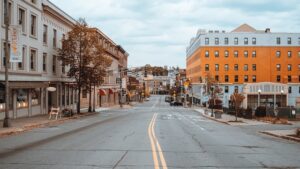 Sports betting became officially legal in August in last year, so by now, the state should have issued licenses to those who want to offer sports betting. To open an online casino or online sportsbook is easy, so it would not be too time-consuming to go online. However, gaming officials keep changing the rules of betting in the state.
That kind of inconsistency could be what is stopping operators from applying to the state. Currently, for instance, advertising in college campuses as well as using sports athletes and celebrities for ads are prohibited. Free bets are also not allowed. And when using a gambling platform, offering free bets as a promotion is one of the best ways to get players to join a sportsbook.
Given the timeline the state has set for licensing, it will be challenging to get sportsbooks in Maine live before the 2023 football season starts. And if they fail to go live in time for the Super Bowl, then they will lose out on a lot of potential revenue. Instead, international sportsbooks and neighboring states like New Hampshire, Massachusetts, and even New York will be getting the action from Maine residents to want to bet on sports.