In the latest casino news, BetMGM partners with Borgata for a $3 million poker tournament. Called The Return, this live poker tournament will cement Bet MGM as one of the biggest names in live poker. If you check the news over at casinos in Georgia, you will see that a prize pool this high is not easy to organize, and will definitely be one to look out for, whether as a competitor or an avid casino and poker fan.
BetMGM is actually new to live poker, launching this January with the Aria Poker Classic. Live poker is actually one of the most highly in-demand in most pay per head casino software. Here, in live poker, players can enter and compete for a larger prize pool than your average poker games.
A $3 Million Poker Tournament for the Books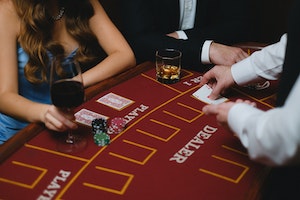 The series will be from January 2-8, and called The Return: A Borgata Championship Event. The tournament boasts of a $3 million guaranteed prize pool, with $1 million guaranteed for the first place. Those who want to join can register from December 1-29. The highlight will be a $5,300 main event. But there will be additional events with buy-ins that start at $1,100. You can check the best online casino software to familiarize yourself with how these events happen and what poker format will be used.
From January 2-3 the $2,200 Mystery Bounty Event will take place. The next leg will be on January 6-7 for the $1,100 Borgata Bounty Event. From January 4-8, you have the main $5,300 The Return Borgata Championship event. Then from January 7-8, you have the $1,100 Super Survivor Event.
The tournament will be hosting events similar to the World Series of Poker, where they will have the Super Survivor event, where there will be bounties for eliminating certain players who will join. The bounty will be a mystery prize, and the minimum amount will be $500 in cash. The star prize will be $250,000.
Get the Best Casino Software with SportsBettingSolutionAsia.com Here!