Macau evolved from a quiet Portuguese colony to the largest gambling hub in the world. Foreign investments fueled the growth of the local casino industry. However, things might end when it becomes the next target of the Chinese social vices crackdown.
Macau's secretary for economy and finance, Lei Wai Nong, said that the government would review the casino industry. Also, it would tighten the requirements on employee welfare, daily supervision, and licensing. It came after regulators increased the number of casino inspectors to 459 from 192. In addition, Macau implements stricter regulations on cash transfers and illegal lending.
The stricter control over the casino industry came as operators prepare to rebid for casino licenses next year. Regulators might disqualify operators who are not compliant with the new regulations. Thus, many investors dumped casino company shares with Macau properties, such as Wynn Macau and MGM China.
Chinese Social Vices Crackdown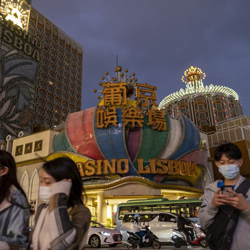 According to online casino platform reports, China has been cracking down on financial excesses and social vices. On August 17, President Xi Jinping called for communist party leaders to make reasonable adjustments.
A couple of days after, the government implemented restrictions on video games. The state media called the games spiritual opium. Also, the government placed restrictions on the number of hours minors can play games.
You wouldn't find the best online casinos in China anytime soon. Sectors from for-profit education to technology are under scrutiny from the government. Also, insiders expect Macau casinos to be the government's next target. However, they also fear losing foreign investors.
Gambling has been the primary industry in Macau since 1962. Stanley Ho and his group had a monopoly of licensed casinos in the former Portuguese colony. After Portugal gave control of its territory to China, authorities broke up Ho's monopoly in 2002. Thus, foreign investors flocked to the island.
Once China clamps down on Macau casinos, players might want to learn how to find the best online casinos. They might also try to go to other countries in the region, such as the Philippines.
Play online casino games with VOBET, the best online casino in the world!