In the latest casino industry news, BetMGM's Borgata Casino now has an app that is available for gamblers in Pennsylvania. This is the second online casino that Bet MGM has in the state. The company's first venture into online gambling in the state is through a partnership with Rivers Casino in Philadelphia. This time around, the Borgata Casino app follows that format of the BetMGM Casino, a product that launched last December.
May online casino news reports are looking at various gambling providers that are opening online platforms across the company. Naturally, we are seeing BetMGM invest in some of the largest betting and gambling markets in the country. This will be the first state that Borgata Casino will be expanding in, the first being in New Jersey.
Borgata Casino App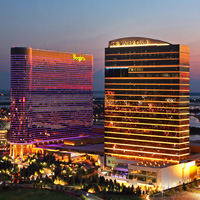 Both New Jersey and Pennsylvania are in the list of top sports betting markets in the country, with massive handles coming from mobile betting channels. Which is why many who are planning on becoming a bookie are opting for online sports betting platforms. The upward trend in online gambling is not limited to sports betting, as online casino gambling activity is also increasing.
The Borgata casino app will have more than 150 slots games. They will have live dealer as well as popular table games. They will also offer their Premium Blackjack Pro, as well as their MGM Grand Millions. They will also offer a progressive jackpot that will be connected to slots products. The jackpot starts at a whopping $300,000. They will also be integrating their loyalty program, the MGM M Life Program. Under the program, gamblers can redeem their gameplay for accommodations in MGM properties in the country. This app is available in both iOS and Android. To those who prefer using desktop computers or laptops, the online casino can also be accessed through your preferred browser.